Issue #17: Adulting influencers, photo dumps, and gonzo journalism born on social
A sporadic download of things I like from around the internet, intellectualised for your enjoyment. Emphasis on 'sporadic'. It's been a few months since I've written anything, despite painstakingly collecting tabs filled with content I'm desperate to think and write about. This is an ongoing vibe:
Anyway, I'm a little rusty, but here are some artefacts of 2020 internet.
1. @Nels9Bills is an adulting influencer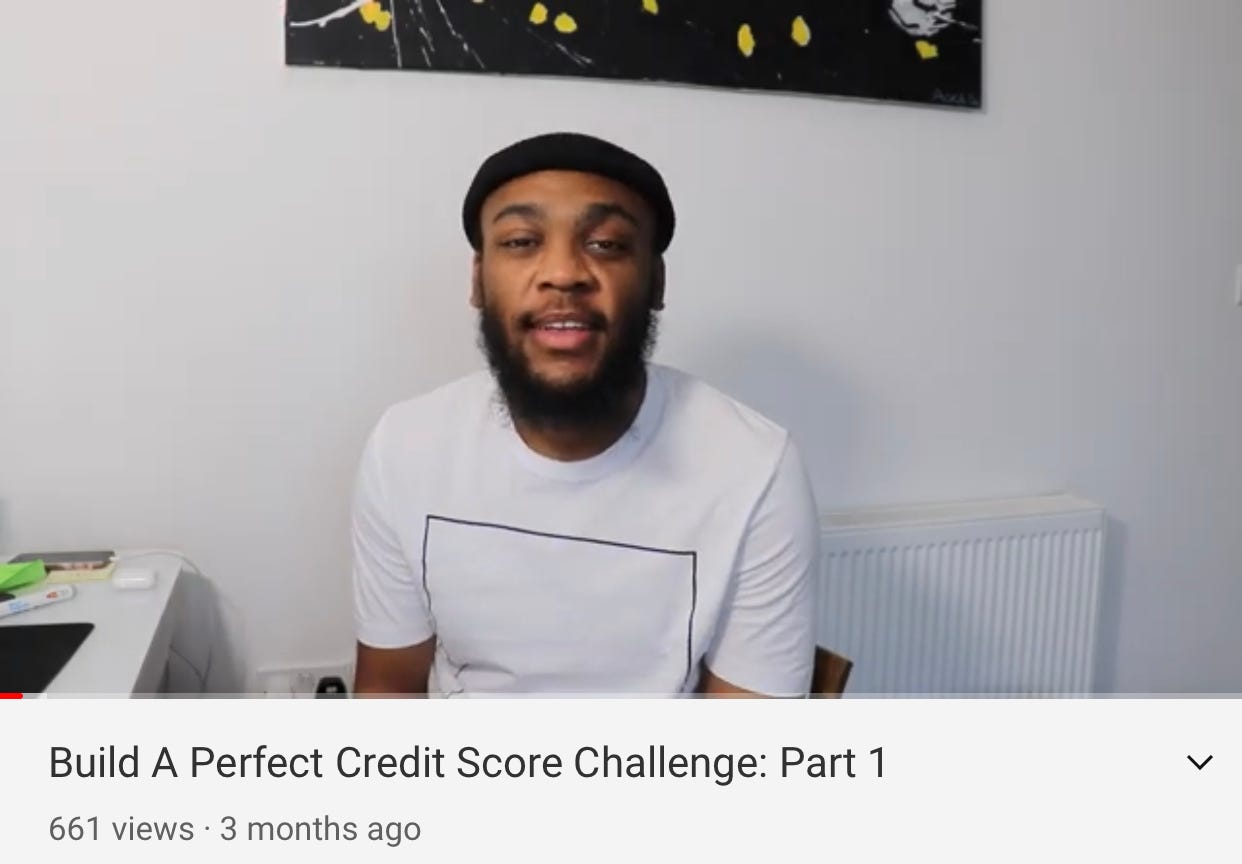 London-based Nelson is a 26-year-old homeowner who is using his experiences of becoming an adult to inform and support other young adults through Instagram and YouTube – whether participating in challenges to build a perfect credit score or demystifying the hidden costs attached to buying a house.
Nelson's appeal lies in his ability to make inaccessible topics (mortgages, investments, credit scores, etc.), seem accessible. The next generation of grown-ups (HI) are used to looking online to learn about what they don't understand. It's about finding shorter paths to the information we need, and seeking it out in a format and tone that reflects our wider media diet. We've already seen the way people buy clothes or holidays change via social, so it makes sense that young adults are looking to these channels for financial matters when the time comes, too.
What's especially interesting here is Nelson's presence on Instagram. This year has seen the role of Instagram evolve away from pure inspiration, and into information, so much so that the very formats that flourish there have changed – Refinery29's feed went from 41% of text-based posts in January, to 72% in July. In this landscape, the type of information people are comfortable getting from Instagram – and the creators that flourish there – is evolving, too.
TL;DR: The next generation of grown-ups are looking to social to learn about the services and skills they need to grow and progress in life.
---
2. Photo dumps are taking over the grid
In the past couple of years, the grid has often been used and discussed in opposition to the style of content more commonly affiliated with Stories. While the former is curated, polished and permanent, the latter is spontaneous, authentic and ephemeral. But recently I've noticed more and more people posting photo dumps to their grid, signalling an evolution away from the grid's well-manicured past.
See the above photo series for a perfect example – model Jordan Daniels' birthday weekend, summarised in a 5-shot carousel. In another, similar manifestation, British lifestyle influencer Luiza Cordery posts 6 photos in a single carousel on her grid. The first is a selfie with a friend, snapped in the footage of a CCTV screen. Then, another selfie with the same mate. A mirror selfie at home. A blurry close-up of her outfit. A shot of her own shoes taken on a bus. And then an obscure meme. The caption simply reads "dump."
As the name suggests, photo dumps imply a lack of care or curation; a collection of images that reflect a specific space of time – almost like letting someone else scroll through your camera roll. Many are used to summarise a mood or a memory, and do – despite what the name implies – require some curation. There's a level of artistry attached to selecting a specific combination of memes, faces and locations that can be used to convey how you feel about a loved one, a weekend away or those first few months of lockdown. It's a way of using the grid to communicate with a broader spectrum of emotion, and create a deeper sense of intimacy.
TL;DR: Instagram photo dumps highlight the way long-form formats – like carousels – can encourage more nuanced storytelling on social.
---
3. Andrew Callaghan is updating gonzo journalism for 2020
All Gas No Brakes is a digital channel known for its comically-cut short documentaries, which have blown up in the past year. On YouTube, where more than 1.2 million subscribe, each upload sees fresh-faced interviewer Andrew Callaghan – often clad in a faded suit that makes him look like a student dressed up as a journalist, rather than a real one – chat to some of modern America's most curious individuals. He heads to a Flat Earth Conference to hear what underpins the beliefs of those who attend ("who's doing the lying?"). He goes to the SpaceX rocket launch to see what kind of people attend a rocket launch. At MidWest FurFest, he chats to actual real-life furries about politics, vaping and living off-grid.
A college drop-out who roams the US in an RV, ricocheting between his subjects, Andrew launched All Gas No Brakes as an Instagram channel in 2019. Now, it enjoys more than 2.5 million followers across its channels at the time of writing, and its regular reporting is almost entirely funded by its community via Patreon.
Some of his subjects are alluring in their cult internet appeal – he went to Area51 to speak to the people who may or may not have tried to raid it, he's documented parties hosted by early Instagram misogynist Dan Bilzerian. But many of these voyeuristic insights into modern communities are often weighted with political tension. Interviews with attendees of a Coronavirus protest in California shine a light on how Covid-19 has further exacerbated divides in the US. His coverage of the Portland riots, has drawn 1.8 million views for its raw and humanising conversations with people who are frustrated with the state of America ("It's all wrong").
In this sense, Andrew isn't just carving out a space for himself as the next Louis Theroux (though there are some clear parallels). As a documentarian with an independently-funded channel he can publish on in real-time, he's paving the way to modern news reporting – informative, refreshing and unafraid to highlight the absurdity of our current reality. "I spend every day striving to connect and understand as many different types of people as I can," he told Dazed. At a time when 62% of Americans feel social platforms have too much control over the news they see, with more than half saying it's too one-sided, he's giving a human face to people not like him – even if he's sometimes making fun of them.
TL;DR: In an era of extreme polarisation, All Gas No Brakes taps into people's desire to expose themselves to more diverse perspectives.
---
Other important internet finds: